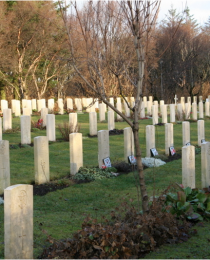 EDDA – Center of Excellence, in collaboration with the Institute of Research in Literature and Visual Arts at the University of Iceland, will host an international conference entitled Cultural Representations of Trauma. The conference will take place on 31 August–1 September 2012 at the University of Iceland. It is open to all without registration or fee. Click here to view the conference programme. Click here to view abstracts.
The purpose of the conference is to explore representations and processing of trauma in the literature and culture of different societies in the aftermath of traumatic events, such as civil war, occupation, and economic crises. Cultural representations of trauma in a society's past can take on various forms, and the aim is to examine the possibilities, difficulties, and experiments of such representations in light of memory studies and trauma theory.
Confirmed keynote speakers are Professor Susannah Radstone, University of East London, and Dr. Patrick Crowley, University College Cork, IRCHSS Government of Ireland Senior Research Fellow (Supported by the IRCHSS New Ideas Scheme).
The conference is a product of the project "Memory and Forgetting: Ruptures, Gaps, National Identity", which deals with the memories and after-effects of the Civil War in Spain and the Allied Occupation of Iceland during WWII. The project is funded by EDDA – Centre of Excellence and run by Gunnthorunn Gudmundsdottir and Daisy Neijmann. In addition, the event will bring together scholars working towards a HERA application.
Organizers:
Dr. Daisy Neijmann (daisy@daisyneijmann.com), Researcher at EDDA – Center of Excellence
Dr. Gunnthorunn Gudmundsdottir (gunnth@hi.is),  Associate Professor in Comparative Literature, University of Iceland