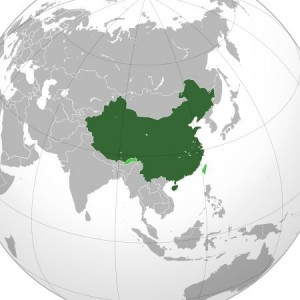 On Monday October 13, two leading specialists on Chinese affairs will share their perspectives on China's new forms of governance as well as the foreign policy process. Dr. Xiao Jialing from Fudan University in Shanghai will give a lecture entitled "Making Chinese Foreign Policies: Still a Black Box?" and Dr. Daniel A Bell from Tshinghua University in Beijing will give a lecture entitled "The China Model: Political Meritocracy and the Limits of Democracy?". The lectures will take place in the main lecture hall at the University of Iceland from 12:00-13:30.
About Xiao Jialing:
Xiao Jialing is Associate Professor at the School of International Politics and Public Affairs at Fudan University, Shanghai. Her research interests include theory of sovereignty, Chinese diplomacy and Japanese diplomacy. She is the author of A Study on Sovereignty (Beijing: Shishi Publishing House, 2003) and co-author of Contemporary Diplomacy (Beijing: Beijing University Press, 2008). She is co-editor of Diplomacy of Great Powers (Beijing: Shishi Publishing House, 2003) and has published many articles. Dr. Xiao earned a Ph.D. from Fudan in 1997, and was a post-doctoral fellow at the University of Tokyo. She has conducted research visits at Yale University and Georgetown University, Science Po and the Graduate Institute of International Studies in Switzerland.
About Daniel A. Bell: 
Daniel A. Bell is Professor of Ethics and Political Theory at Tsinghua University (Beijing) and the Director of the Berggruen Institute of Philosophy and Culture. He was born in Montreal, educated at McGill and Oxford, has taught in Singapore and Hong Kong, and has held research fellowships at Princeton and Stanford. He has published extensively, including four books on East Asian politics with Princeton University Press: the latest is China's New Confucianism: Politics and Everyday Life in a Changing Society (2008).  He also published op-eds in the New York Times, the International Herald Tribune, and Toronto Globe and Mail. His research works demonstrate how the ancient philosophy and moral value system of Confucianism can provide a key to understand the Chinese people and Chinese politics today.
The lectures are organized by NIAS – the Nordic Institute of Asian Studies and Fudan-European Centre for China Studies, in cooperation with EDDA – Center of Excellence, the Institute of International Affairs at the University of Iceland, and the Northern Lights Confucius Institute in association with the NIAS conference "A Multitude of Encounters with Asia – Gender Perspectives," which takes place at the University of Iceland October 13-17.