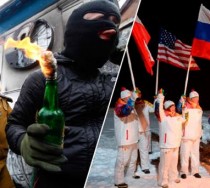 On Wednesday 28 May 2014, the Centre for Arctic Policy Studies, University of Iceland in cooperation with EDDA – Center of Excellence will host a symposium titled "Security in the Arctic: New Perspectives". The symposium will take place at the University of Iceland, Oddi building, room 101, at 11:00-13:00.
The current geopolitical focus on the Arctic has raised the question of regional security. Academics and policy-makers do not all agree on which security issues should be on the Arctic agenda. Should an emphasis be placed on military security or on "soft security," involving environment, economies, culture and societies?
The Ukrainian crisis has also raised fears that the tension between the West and Russia will spill over into the Arctic and affect state and regional cooperation. Other events, with security implications, had earlier made the headlines, such as Russia's North Pole flag-planting in 2007 and the Ilulissat declaration in 2008, committing the five Arctic littoral states to peaceful resolutions of disagreements in the Arctic.
Other security issues relate to the environmental and societal effects of climate change, pollution, and search and rescue. Regardless of what issues might be considered relevant a security threat in one sector can have much impact on other sectors. Offering three talks on different security issues, the symposium will take an inclusive approach within a Arctic geopolitical context.
Programme:
11:00–13:00
"Western Sanctions against Russia: Will the Ukrainian Crisis Affect Arctic Cooperation?"
Per Erik Solli, Senior Researcher, Norwegian Institute of International Affairs (NUPI)
"A Wider Approach to Arctic Security: Nature, Societies, People"
Alyson Bailes, Adjunct Lecturer, Faculty of Political Science, University of Iceland
"The Arctic and Traditional Security Challenges"
Page Wilson, Faculty Member, Royal Military Academy Sandhurst, Defence and International Affairs and Adjunct, Faculty of Political Science, University of Iceland
Panel discussion with presenters and Valgerður Bjarnadóttir, MP and Chair of the Committee for the development of a National Security Policy for Iceland; Blake McBride, Embassy Science Fellow, Reykjavik Academy and Associate Director at the Office of Naval Research Global (ONRG); and Stefán Pálsson, historian and chairman of the Association of Military Opponents.
Moderator: Valur Ingimundarson, Professor of Contemporary History at the University of Iceland