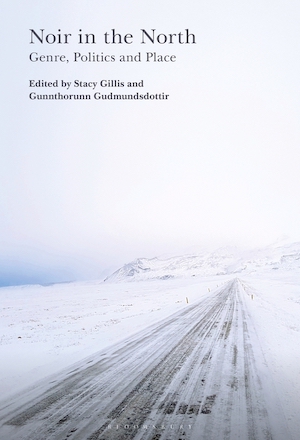 What is often termed 'Nordic Noir' has dominated detective fiction, film and television internationally for over two decades. This volume, edited by Gunnþórunn Guðmundsdóttir Professor at the University of Iceland, investigates the parameters of this genre, both historically and geographically.
Divided into four sections – Gender and Sexuality, Space and Place, Politics and Crime, and Genre and Genealogy – Noir in the North challenges the traditional critical histories of noir by investigating how it functions transnationally beyond the geographical borders of Scandinavia.
The volume is published by Bloomsbury. Further information is available on Bloomsbury's website.