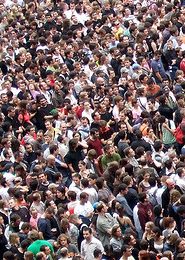 A symposium organized by EDDA – Center of Excellence in cooperation with the Department of Social and Human Sciences, University of Iceland. The symposium will take place at the National Museum of Iceland Auditorium on Friday May 2nd 2014, 14:00–17:00.
Growing inequality in Europe has raised concerns among policymakers and scholars alike. From the postwar period until the 1970s, it appeared that equality was rising in most, if not all, advanced industrialized nations. But this period was followed by the so called great u-turn in inequality, which was rooted in the adoption of neo-liberal policies in the United States and the United Kingdom. Despite different welfare state organization and ideology, many European countries, including Iceland, have also been affected by this trend. This symposium will highlight what has been described as one of the great current challenges facing developed societies: rising inequality. Bringing together, American and Icelandic scholars, it will focus on the European context for the past few decades, with a special emphasis on how current sociological research can help us understand the Icelandic situation.
14:00–15:15      End of Equality in Europe?
Jason Beckfield, Professor of Sociology, Harvard University
15:15–15:30      Coffee break
15:30–15:50      Income Inequality in Iceland – Before and After the Collapse
Stefán Ólafsson, Professor of Sociology, University of Iceland
15:50–16:10      Does the Public in European Societies Tolerate Inequality?
Sigrún Ólafsdóttir, Associate Professor of Sociology, Boston University and
Jón Gunnar Bernburg, Professor of Sociology,    University of Iceland
16:10–17:00      Panel Discussion with the Speakers
17:00                   Light refreshments
Information on the speakers:
Jason Beckfield is a Professor of Sociology at Harvard University. He has written extensively on the sociology of health and on inequality and is presently working on a book about inequality in Europe.
Stefán Ólafsson is a Professor of Sociology at the University of Iceland. He has primarily worked on welfare issues, income inequality and labour market issues.
Sigrún Ólafsdóttir is an Associate Professor at Boston University. She specializes in health sociology and inequality issues.
Jón Gunnar Bernburg is a Professor of Sociology at the University of Iceland. He has worked on youth conditions, social movements, inequality and relative deprivation.
—
The event on Facebook.