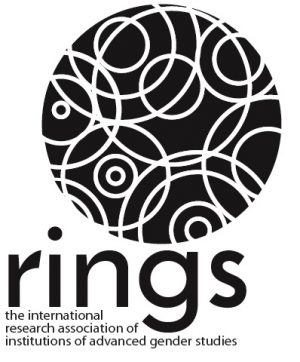 The RINGS Conference "Feminist Resistance to the Rise of Nationalism and Populism" will be held 4–6 October 2017 at the University of Iceland. It is organized by the EDDA Research Center and RIKK – Institute for Gender, Equality and Difference in collaboration with the United Nations Gender Equality and Training Programme (UNU-GEST). RINGS, the International Research Association of Institutions of Advanced Gender Studies, is a global association of centres of advanced gender studies. The participating centres span Africa, Australia, the Caribbean, Europe and North America. Two previous conferences and assembly meetings have been held since the inauguration of RINGS in October 2014 at Örebro University: the first one in Prague in 2015 and the second in Cape Town in 2016.
The goal of the RINGS 2017 conference in Reykjavik is to share knowledge about feminist research and to engage, critically, with the current rise of nationalism and populism from transnational perspectives. RINGS promotes thinking about the gender dimensions of new political, social and cultural trends and addresses problems relating to scholarly collaboration, resulting from geographical and geopolitical divisions and social inequalities.
The conference programme is available here.
The events hashtag is #RINGS17.