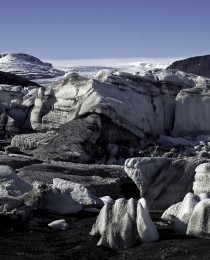 On 16-19 May 2012, the University Regional Research Centre in Höfn, Hornafjörður in cooperation with the Nordic Network for Interdisciplinary Environmental Studies (NIES) and EDDA – Center of Excellence, will host the conference "Environmental Policy-Making in a Dynamic World".
The central topic of this interdisciplinary conference concerns the role of the environmental humanities in policy-making on environmental issues – what this role might be, what its relevance and importance is, and how a humanities-policy interface can best be achieved. Over 40 lectures will be given by scientists and scholars from numerous academic disciplines, officials and representatives of government institutions involved in environmental policy-making, as well as representatives of ENGOs.
The conference will be divided between Höfn and Reykjavík with the first part of the conference in Höfn (May 16 – 18) and the second part at the University of Iceland (May 19), Oddi 201.
Please click here to view the conference programme.