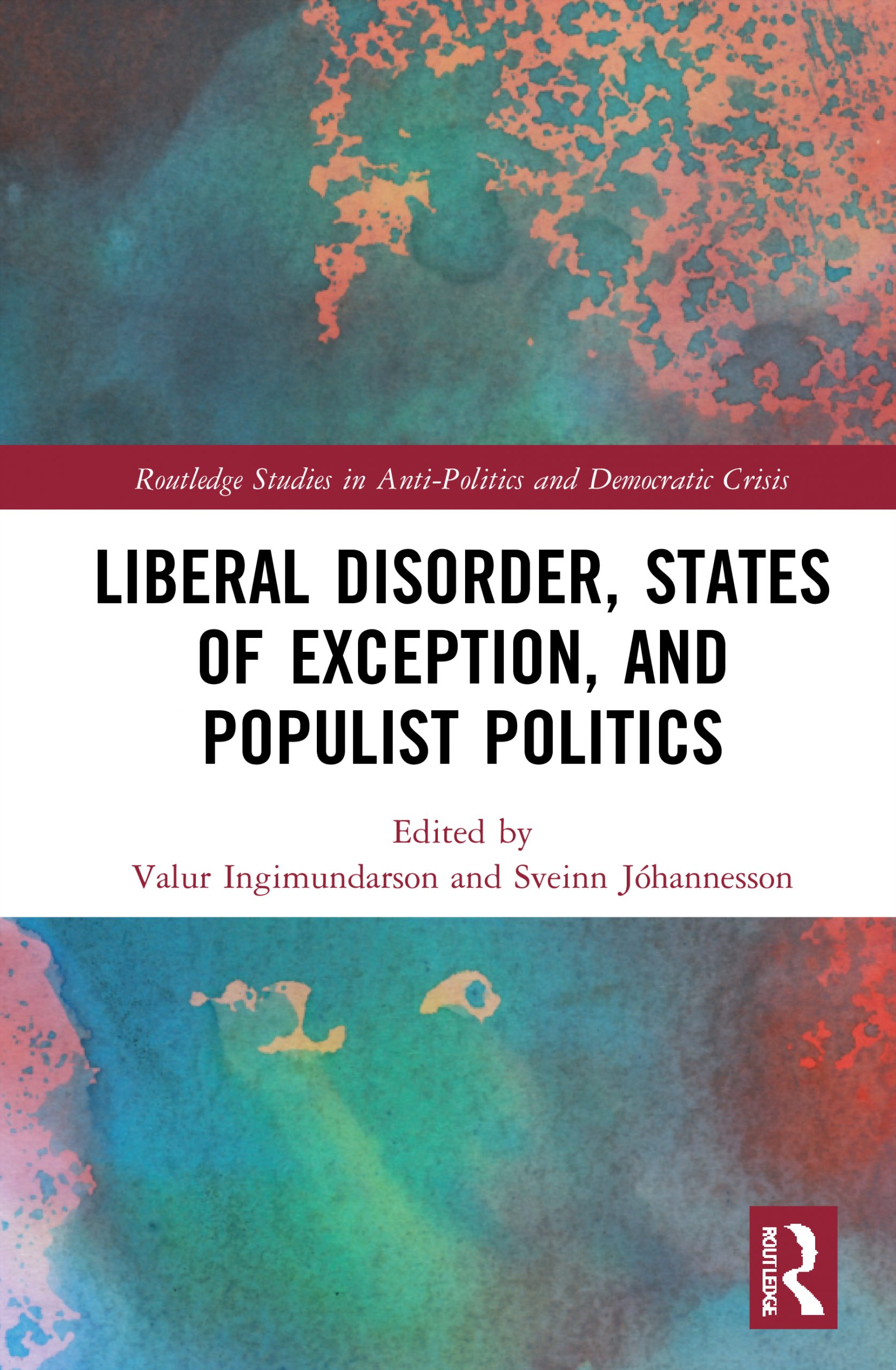 Liberal Disorder, States of Exception, and Populist Politics has been published by Routledge. The book is edited by Valur Ingimundarson, University of Iceland and Chair of the EDDA Board, and Sveinn M. Jóhannesson, University of Edinburgh.
The edited volume focuses on the crosscutting causes and manifestations of the current crisis facing liberal democracies. Over the last decade, the liberal order has come under mounting pressure in many unanticipated ways. In response to seemingly endless crisis conditions, governments have turned with alarming frequency to extraordinary emergency powers derogating the rule of law and democratic processes. The shifting interconnections between new technologies and public power have raised questions about threats posed to democratic values and norms. Finally, the liberal order has been challenged by authoritarian and populist forces promoting anti- pluralist agendas. The contributions weave together historical studies and conceptual analyses of states of exception, emergency powers, and their links with technological innovations, as well as the tension-ridden relationship between populism and democracy and its theoretical, ideological, and practical implications.
Contributors are Hans Köchler, Sveinn M. Jóhannesson, Alexandra S. Moore, Jennifer N. Ross, Peter Hitchcock, Nadia Urbinati, Valur Ingimundarson, Jón Ólafsson, Juan Vincente Sola, and Gylfi Zoega.
Further information on the Routledge website.