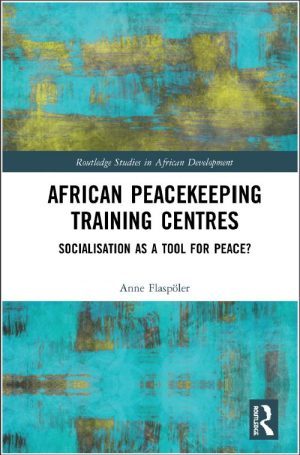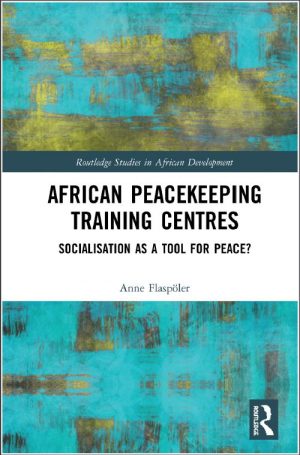 The book by EDDA Researcher Anne Flaspöler, African Peacekeeping Training Centres: Socialisation as a Tool for Peace? has just been published by Routledge. The publication was supported by the EDDA Center and the United Nations University Gender Studies and Training Programme.
The book explores the crucial role of peacekeeping training centers in preparing peacekeepers for their deployment. It provides an in-depth analysis of peacekeeping training in Africa, raising questions about the expectations attached to these training efforts and their impact. The focus is on training content and methods, the potential of peacekeeping training centres as sites for socialisation and their efforts to change and shape peacekeepers' behaviour by diffusing international norms. The book, thus, touches on a range of dynamics that come into play in these training centres, the interlinks between doctrine and action, the "international" and the "African," as well as universality and particularity.
The book's analysis is based on two contrasting case studies, selected to show the spectrum of training centres operating in Africa, namely the Kofi Annan International Peacekeeping Training Centre in Accra, Ghana and the African Centre for the Constructive Resolution of Disputes in Durban, South Africa.