The EDDA Center at the University of Iceland is an interdisciplinary Center of Excellence in critical contemporary research, with emphasis on (in)equality and difference; the welfare state; societal transitions and transnational politics; and security and develop­ment.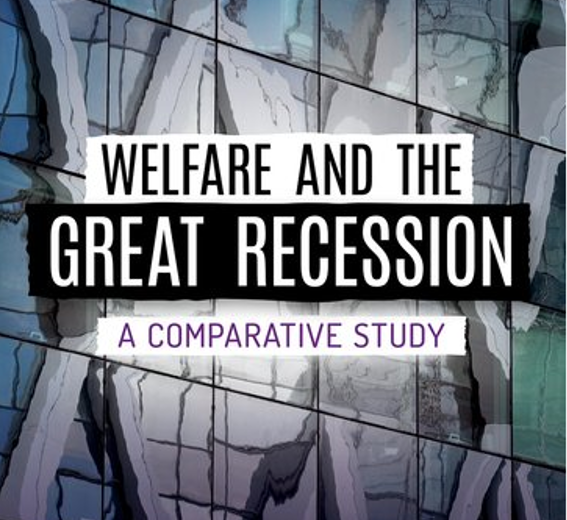 Welfare and the Great Recession: A Comparative Study has been published by Oxford University Press. The book is edited by EDDA researcher Stefán Ólafsson along with Mary Daly, Olli Kangas, and Joakim Palme. The edited volume focuses on the consequences of the European...
HÁDEGISFYRIRLESTRAR
Hádegisfyrirlestraröð RIKK er vettvangur kynningar á innlendum og erlendum rannsóknum sem snúa að kvenna- og kynjafræði og margbreytileika. Fyrirlestrarnir eru fluttir í hádeginu á fimmtudögum í samstarfi við Þjóðminjasafn Íslands, í fyrirlestrasal safnsins. Sjá dagskrá
VIÐBURÐIR
RIKK stendur reglulega að ráðstefnum, málþingum og öðrum viðburðum sem tengjast kvenna- og kynjafræðum og margreytileika.
[sp_wpcarousel id="116176″]
Sukupuolentutkimuksen Seuran, Suomen Queer-tutkimuksen Seuran ja Suomen Miestutkimuksen Seuran yhteinen konferenssi Tampereen yliopisto, 2.–3.5.2024
Koulutus lisää ymmärrystä itsestä yhdenvertaisten ohjauspalvelujen toteuttajana sekä monimuotoisemman ja tasa-arvoisemman yhteiskunnan edistäjänä. Koulutus kuuluu Ohjausalan täydennyskoulutukset -kokonaisuuteen, josta voi lukea lisää www....
FM Maiju Parviaisen sukupuolentutkimuksen alaan kuuluva väitöskirja Seksologiset tulkinnat halun ja seksin merkityksestä heteroparisuhteessa tarkastetaan filosofisessa tiedekunnassa.
The 7th Nordic Challenges Conference – titled Uncertain Futures: Nordic (In-)Securities, New Geopolitics, and Societal Ruptures – will take place 22–24 May 2024 at the University of Iceland. It will focus on several key themes...
The EDDA Research Center at the University of Iceland hosts an international conference titled The Future of Deliberation. Exploring Political, Social and Epist...
The Democratic Constitutional Design (DCD) research project organises a conference at the University of Iceland on 20 October 2022 on the next steps for the Icelandic Constitutional Revision. DCD examines what lessons can be drawn from the Ic...